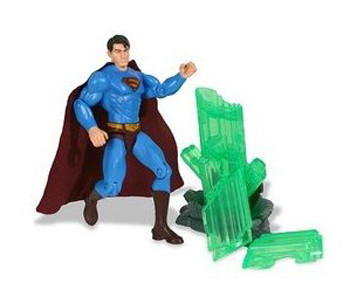 I know that we were in love when we got married. In fact, I know we still are in love. However, I can't help but feel like I was supposed to come in and bring order to this family. And yet it seems like everything I do is counered, denied, defied, or invisible.
When Bozo ran off with another woman, Sherry was left with three kids, a part time job, and a mortgage the size of Texas. She needed a hero and there I was - Superman.
First of all, I had a job that brings in the bread. Second, she was getting run over by the kids. They're not bad kids, but when dad runs off with a bimbo, they're going to have to take their rage out on someone. Mom was the nearest target. She needed someone with the authority and courage to confront her kids. Well, there I came to the rescue. I'd slam dunked dozens of business deals, stared down compeitors without blinking, and found my way up the ladder of suceess. How hard could it be to whip three kids into shape?
Well, if we're looking for easy, then I'd take corporate America every day if the week. These kids have power. I have no authority in their lives. It doesn't matter how good I am to them or their mother; it doesn't matter that their own father is as worthless as they come. In fact, the only power I have in their lives is the power they give me.
Geez, this seems so backwards. But I guess parenting and stepparenting are not the same.
There is a lot of pressure on stepfathers to pull off miralces. They often offer the family financial stability, a sense of control and authprity, and a male figure in the household. All is hoped to be well once stepdad assumes his position. And yet, sometimes for all of the power the stepdad has, when it comes to stepfathering, he can feel like Superman next to a chunk of kryptonite - powerless.
After an initial valiant effort (which usually falls flat), it can be very tempting to either crank up the heat an become hyper-authoritarian or shrink back and become a non-factor. Either way is tempting yes, but not effective.
Stepfathers should do the following:
1. Assume authority slowly, as it is earned.
2. Maintain balance in engagement. Not too much engagement and not too little.
3. Assume the necessity of flexibility. The kids will want you some days and not others.
4. Honor the fact that the kids and mom had a relationship that predates you.
5. Even if dad is a scumbag, he is still dad. Respect that fact even if you cannot find it within yourself to respect him as a man.